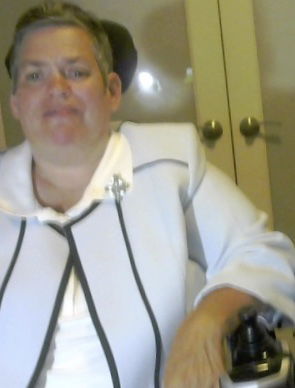 Raynette Kennedy Weiss 2019 WHAT MY GOALS ARE IF I AM ELECTED PRESIDENT

Theme: "Never give up!" "A higher power is always there to help get it done."
Provide seniors, disabled and low income with better, stronger, and cost effective services. Have a cap system where the minimum is 50.00 for food stamps for example for a single person, and make a scale for the rest of the families who are in need and be approved by congress. For those who can work and are on this program I wish to set up a nationwide program to aide the states so that they can get these people that can work off the system and into a job in a way that the individual can handle it.
Reform the social security program for People that are under the age of 60.
The way I want to improve these programs is the following.
Let me explain the programs for disabled individuals. First, SSI is the general fund and it means all public taxpayer funds. Also, SSI people only should be allowed to work if they decide to, but should be left with 50 dollars to 100 dollars if they are making over what they can, so if they need to come back on they can. Please give a good 3 year trial period straight before touching a check. I meant straight, not 3 years broken up. SSDI is an insurance program where people that have worked use their own tax money from when they worked. Some of those might also receive SSI, because they did not make enough. Note; no matter what they make if they decide to go back to work, their share of the taxes should always keep being paid, but if they are SSI that part could be removed if they are making too much. Next is adult disabled child benefits; this is through the survival benefits program. This is where they are collecting off of one parent that is making the most amount of money and is sharing the parents share of taxes. They can make up to 1,300 per month depending on what the parent makes. This does not usually go with the General fund, unless the parent did not make much. The child receives so much while the parent is still alive; then after the parent deceases, they get 50 percent of what the parent made, unless the parent made much more, they would get less of what the parent made if it goes over 1,300. In this program the child should never be thrown off, because it is the parent's tax money 99 percent of the time it is the parent's tax money, very rarely not. If SSI is collected you can play with that, other than this a child should never be thrown off that program. Note; all clients of these programs should do the following. Make sure if they are working that social security has all medical diagnosis's, so they can make sure you are under the right level of the program for you. You also monthly let them see your paystubs, so their is no surprises for either side.

Prohibit Non emergency Government shut downs; unless it is an extreme emergency; such as floods, environmental issues, and other natural disasters, or a manmade disaster that would hurt other people.

Run the country with the Constitution better.
Reform the voting rights act.
Bring the Pledge of allegance back into schools, by substituting the following line; "One nation under a higher power, with liberty and justice for all."

working on a plan for post education; will come up with it at a later date.
Develop reliable and stronger weapons control.
Make health care affordable for everyone by Strengthening the ACA(Affordable Care Act)
Strengthen ADA.(Americans with Disabilities Act)

Reform Medicaid so states can be fairer with it.
A basic course should be given on how the Government works other than what is taught in school, so people are not at odds with the officials while they try to work with the Government which is a bit broken.

Change the legal system so it helps the lower and middle income, same as with the higher income.

Assist congress in revamping the rules and regulations so there are not so many stumbling blocks for them to work with.

Make the banking system fairer for the lower and middle class.

Make border security stronger utilizing methods other than walls.
Make immigration system much fairer and better for legal immigrants; this would include making the citizenship tests in the other counties languages, as well as English. This will help people learn the correct English that they did not learn in their counties. Some of them come over with pigeon English, then have to learn it more. So it is unfair to have a test just in English and try to do it. We know an interviewer gives the test but it would be better if in written form so they understand it.

Make outside contractors a division of the Government in case of a shutdown so they will remain open, so the government can oversee them so there is no problems. If a shutdown should arise, a plan for back pay should be put in place.
We will strongly try to make sure that no law violates the U.S. Constitution. This will include updating laws every 10 years if needed.
Will try to update the military rules and make the military better for the ones who serve us.

Implement a fare shared tax system.

Repeal citizens united.
Legislate for the homeless to have daycare programs to help them get back on their feet and have housing. Instead of a shelter build an apartment where they can live comfortably at the tax payer money until they get on their feet, after all, taxpayers are paying for them anyway. The biggest problem with shelters, no one is comfortable about being in them because they get stolen from, and this is why they have a tendancy to stay on the street, because they get stolen from less. Another problm is that after a certain time in the morning you have to go out and this is rain or shine. The maximum allowed to stay in the apartment is one year without rent. The rest of the plan would be given should I become president. They should not be forgotten. Some of them fought for this country.
Make a big serious attempt to fix foreign relations.
NOTE; ALL THE ABOVE SHOULD BE APPROVED BY THE U.S. SENATE AND U.S. HOUSE OF REPRESENTATIVES, ALSO KNOWN AS THE TWO HOUSES OF CONGRESS; OR THE LEGISLATVE BRANCH.
*REALIZE THAT NOTHING CAN BE OK'D WITHOUT CONGRESS FOR A LONG PERIOD OF TIME. A PRESIDENT REALLY SHOULD NOT OK ANYTHING WITHOUT PERMISSION FROM CONGRESS, UNLESS THE ISSUE IS SO EXTREME AND CONGRESS CANNOT BE REACHED.