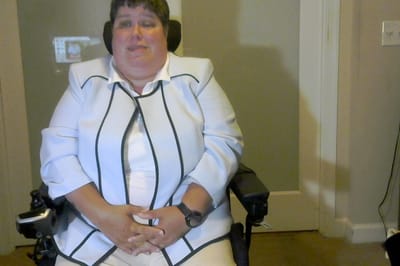 Jessie Kennedy Weiss: Candidate


My name is Jessie Kennedy Weiss:
History in Politics began around about the year 1999-2000. I was a state advocate for individuals with disabilities and helped fight against some of the injustices that was in that state during that time period. This continued on until in addition in the year 2008 my federal law enforcement career took off. In 2008 I became one of the District Girls which was a vision of a former Washington DC Council Charmian and Civil Right Activist Named John Wilson; residents of The District always called him Mayor Wilson so we always believed he was Mayor until a resident pointed it out that new the answer apparently. He envisioned two very strong women to come to DC one day and help transform it to the 21st century; As well as watch over all the other states from Washington DC. Then also in 2008 when Barack Obama was elected President I became one of his U.S. Co Presidents by an appointment and a political draft by the State of New Jersey, and later by The District of Columbia. This position was extended in 2016 when it was thought that Hillary Clinton would be President. When President Trump got in, positions were changed to working with Law enforcement, Congress and the Courts. Very extremely little with the White house. All these political positions were under another name. until December 14, 2018 when it was changed to the name above.